I'm writing this post with the hope that if I publish a list of books I want to read on a public forum, I will actually own up to my words and read them. As the New Year quickly approaches, I thought I'd share what's on my "to-read" list these days.
Me Before You by JoJo Moyes
"They had nothing in common until love gave them everything to lose..."
If that tagline doesn't make you wanna jump in bed with a cup of hot cocoa and a pair of fuzzy socks, I don't know what will. My friend has been raving about this book forever and I think it's about time I read it!



Is Everyone Hanging Out Without Me? (And Other Concerns) by Mindy Kaling
"In Is Everyone Hanging Out Without Me?, Mindy invites readers on a tour of her life and her unscientific observations on romance, friendship, and Hollywood, with several conveniently placed stopping points for you to run errands and make phone calls."

I am a huge fan of The Office. And Kelly Kapoor wrote this book. Therefore I must read it.
Nice is Just a Place in France: How to Win at Basically Everything by The Betches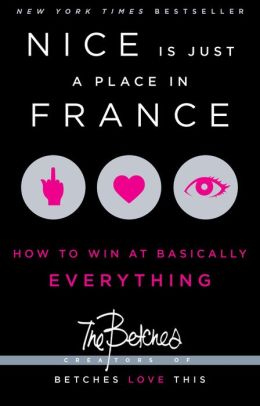 "We didn't come up with these life lessons. We're just the ones who wrote it all down. This is not self-help. Self-help is for fat people and divorcées. This is how to deal with your problems when you have no problems. You're welcome."
If you're not about that sarcasm life, this book's probably not for you. This book comes from the same fabulous people behind
Betches Love This
. I'm sure its a quick read so I'm hoping to read it on my flight home for the holidays.




Have you read any of these titles? Any suggestions?